The combination of her dark, rich timbre and her taste for creation has enabled Camille Merckx to make acknowledged appearances in contemporary operas these past seasons. After singing the roles of The Minister/The Mother in G. Benjamin's Into the Little Hill at the Athénée Louis-Jouvet theatre in Paris and at the Lille opera house, she was invited to make her debut at the Teatro Real in Madrid in the same roles conducted by Tim Murray and directed by Marcos Morau/La Veronal. In 2019 she took part in the creation of G. Pesson's Trois Contes at the Lille opera house (the Queen/the secretary/the housewife). She also sang A Voice in W. Rihm's Jakob Lenz at the Aix en Provence festival in a production by Andrea Breth, conducted by Ingo Metzmacher.
With a diploma from the Département pour jeunes chanteurs at the Paris CNR as well as a musicology degree from La Sorbonne, Camille Merckx made her debut by singing the title role in Destouches' Le Carnaval et la Folie at the Opera Comique in Paris, conducted by Hervé Niquet. She continued her training at the opera studio of the Chapelle Musicale Reine Elizabeth and at La Monnaie in Bruxelles. During that time, she worked with Carlo Rizzi, Alain Altinoglu, Marc Minkowski, Laurent Pelly, Olivier Py…
The following years, Camille's operatic career led her to perform various roles among which Sorceress in Purcell's Dido and Aenas, Dryade in Strauss' Ariadne auf Naxos, Garcia in Massenet's Don Quichotte and Musico in Puccini's Manon Lescaut at La Monnaie in Brussels, Ottavia in Monteverdi's Incoronazione di Poppea, Flosshilde in Wagner's Ring at the Teatro Valli in Reggio Emilia, the title role in Bizet's Carmen conducted by Alphonse Cemin, Dulcinée in Massenet's Don Quichote at the Festival d'Oppede le Vieux, as well as at the Lausanne opera house, Isaura in Rossini's Tancredi conducted by O. Dantone and Rosette in Massenet's Manon conducted by J. Lopez-Cobos.
She has been heard in various chamber music programmes with piano (Fauré, Duparc, Brahms, Dvorak…) at Flagey in Brussels and at the Petit Palais in Paris, as well as with orchestra and the conductor Maxime Pascal in Mahler's Das Lied von der Erde at the Nouveau Siècle in Lille, work which she then performed in Slovenia, during the Maribor Festival in Arnold Schoenberg's arrangement.
She has also been invited to sing early music such as Vivaldi's Gloria with Julien Chauvin/ Concert de la Loge or Clérambault and Monteclair cantatas at the festival le Temps Suspendu, as well as oratorio with the Cannes orchestra and Benjamin Levy, Mozart's Requiem with the Moroccan Philharmonic Orchestra and Duruflé's Requiem with Vincent Warnier on organ.
Her interest in contemporary creation has been sharpened over the years, notably through her long-standing collaboration with the ensemble Le Balcon directed by M. Pascal and also through her exchanges with composers Gérard Pesson, Georges Benjamin, Bernard de Vienne, Fernando Fiszbein… She received the advice of Peter Eotvos on P. Boulez's Marteau sans Maitre, which she then performed several times: first at the Royaumont Abbey, then at the Luis Angel Library in Bogotà (Colombia) with Le Balcon, and finally at the Teatro Colon in Buenos Aires (Argentina) conducted by J. Miceli.
As well as continuing to perfect her viola da gamba skills, Camille is currently working on two recital projects: a programme of works by Schoenberg, Weil and Debussy with pianist Alphonse Cemin and another of 18th Century French arias with harpsichordist V. Cochard. This summer she will sing Jakob Lenz by W. Rihm once again, at the Salzburg Festival with Le Balcon.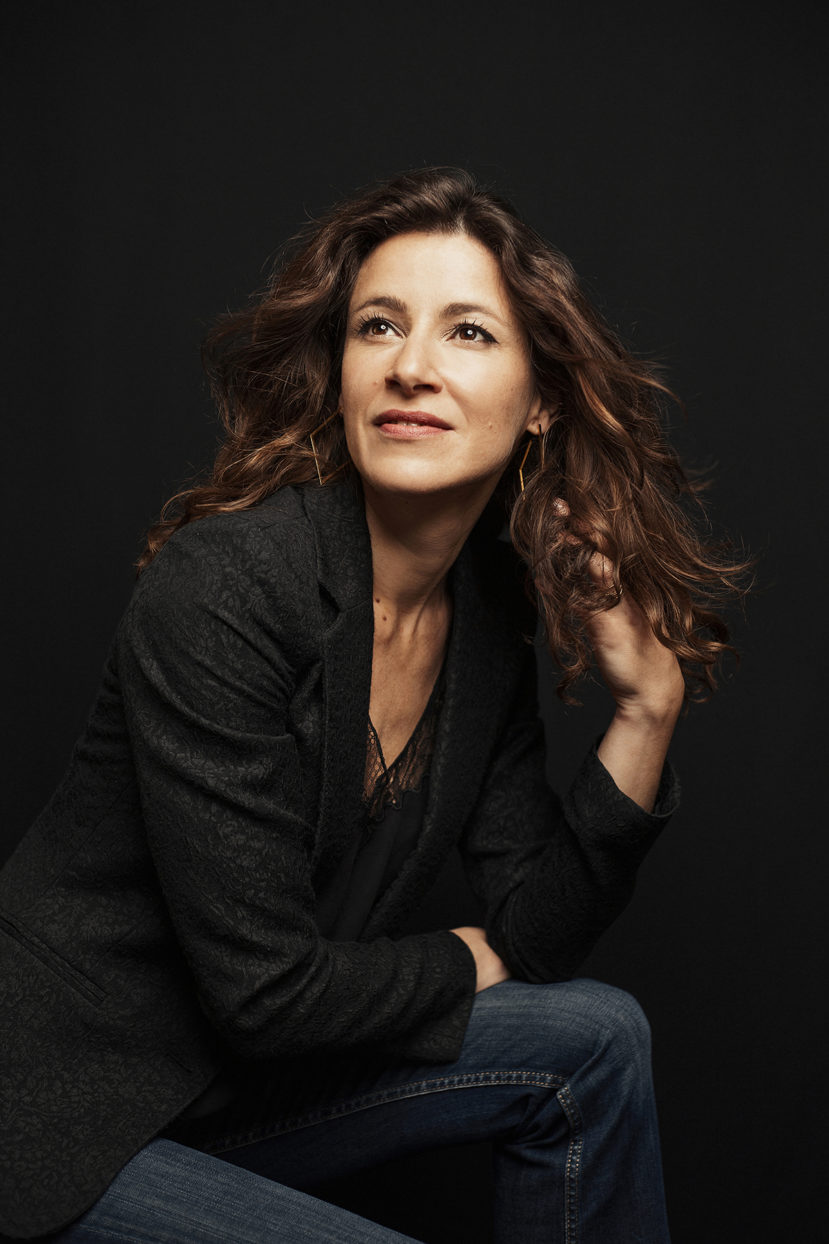 Opera
​Bacri – Fleur et le Miroir magique – L'Oiseau*
Benjamin – Into the Little Hill – Ministre/ Narrateur/ Mère*
Bizet – Carmen – Mercedes*, Carmen*
Britten – Albert Herring – Nancy
Destouches – Le Carnaval et la Folie – la Folie*
Donizetti – Lucrezia Borgia – Mafio Orsini
Fiszbein – Avenida de los Incas 3518 – Alma*
Filidei – L'Inondation – la Voisine
Glück – Orphée et Eurydice – Orphée
Gounod – Faust – Dame Marthe*
Haendel –  Rinaldo – Goffredo              
Haendel – Alcina – Ruggiero
Lully – Atys – Cybèle
Massenet – Don Quichotte – Garcias*, Dulcinée*
Massenet – Thérèse – Thérèse
Massenet – Manon – Rosette*
Menotti – Le Consul – La mère
Mernier – La Dispute – Hermiane
Meyerbeer – Les Huguenots – la Dame d'honneur*
Monteverdi –  L'incoronazione di Poppea -Ottavia* et Arnalta*
Monteverdi – Orfeo – Messagiera
Offenbach – Les Contes d'Hoffmann – Nicklaus* et La Mère*
Pesson – Trois contes – La Reine*, La Secrétaire*
Puccini – Suor Angelica – Suor Zelatrice*
Puccini – Il tabarro – Frugola*
Puccini– Manon Lescaut – Musico*
Purcell – Dido and Aenas – Sorceress*, Dido
Ravel –  L'heure espagnole – Conception
Rihm –  Jakob Lenz – une voix*
Rossini –  L'Italienne à Alger – Isabella
Rossini – Tancrède – Isaura*
Strauss – Ariadne auf Naxos – Dryade*
Strauss – Salomé – le Page
Tchaïkovsky – Eugène Oneguine – Olga
Verdi – Rigoletto – Maddalena*
Wagner – Das Rheingold – Flosshilde*
Concert
Boulez – Le Marteau sans Maitre*
Brahms – Zwei Gesänge op.91*
Brahms – Alt Rhapsodie
Clérambault – Médée*
Duruflé – Requiem*
Dvorák – Requiem*
Dvorák – Mass in D*
Haydn – Ariane à Naxos*
Mahler – Das Lied von der Erde*
Mahler – Rückert Lieder*
Mahler– Lieder eines fahrenden Gesellen*
Mahler – Urlicht – symphonie n°2
Monteclair – La mort de Didon*
Monteverdi – Lettera amorosa*
Mozart – Requiem*
Pergolesi – Stabat Mater*
Rachmaninov – Vêpres*
Suarez Cifuentes – I/(I)/I Femmes*
Suarez Cifuentes – Hétérochronies*
Verdi – Requiem*
Vivaldi – Nisi Dominus*
Vivaldi – Stabat Mater*
*Chanté en scène